Las Vegas Outdoor Signs
View Outdoor Sign Gallery
Eye-catching, bold, and engaging, your outdoor signs and graphics are the key to getting your business noticed! From brand identification to product promotion, the Las Vegas outdoor sign professionals at Las Vegas Sign Company provide unparalleled products and services.
As a full-service exterior signs and graphics company, it is clear to see the difference in the quality we deliver. As direct manufacturers, we provide maximum value with the highest quality and the lowest costs possible. If you have any issues with your signage, we don't repair it; we completely replace it.
By highlighting your brand with effective, high-quality, and durable outdoor signage products, we not only attract attention, we build the professionalism of your brand with an irresistible storefront.
Call Las Vegas Sign Company at (702) 903-1108 for a Free Consultation!
Storefront & Building Signs

The right branded storefront signage must account for many different factors. From the businesses around you, to the distance your building is from the street, we want to make sure your signage is clear, legible, and easy to both see and understand from a suitable distance.
Our Las Vegas, NV outdoor signs and graphics expert help identify the ideal storefront signage for your brand, location, and budget. From lighted channel letters to custom sign panels, we custom craft high-quality, impactful signage that is both brand-forward and results-focused.
Las Vegas Sign Company provides exterior signs that are designed to attract the maximum amount of business and attention for your brand, long-term.
Channel Letters & Dimensional Letters
Custom channel letter and dimensional letter signage is a popular and effective way to spell out the name of your business. By incorporating letters, numbers, logos, and symbols into the design, we can create a dynamic storefront that is eye-catching and high-converting.
The channel letter and dimensional letter products that we produce consistently outperform our competitors. We not only use all stainless steel fittings; we create channel letters that are completely sealed from moisture and the elements. This keeps them not only looking great, but performing for longer, and with less maintenance required to maintain their functionality and appearance.
Lighted Signs
A city that never sleeps with businesses open 24 hours a day, Las Vegas outdoor signs often include an element of illumination to help attract attention during all hours.
We create exterior signage that is perfectly suited to your needs and location, from lighted cabinet signs to backlit dimensional letters, classic neon to long-lasting LED, even lighted arrows, electronic displays, and digital message boards. Whether you need backlit signs, illuminated signs, or would like to add uplighting or downlighting to a sign panel, we provide the right options to meet your needs.
Custom Sign Panels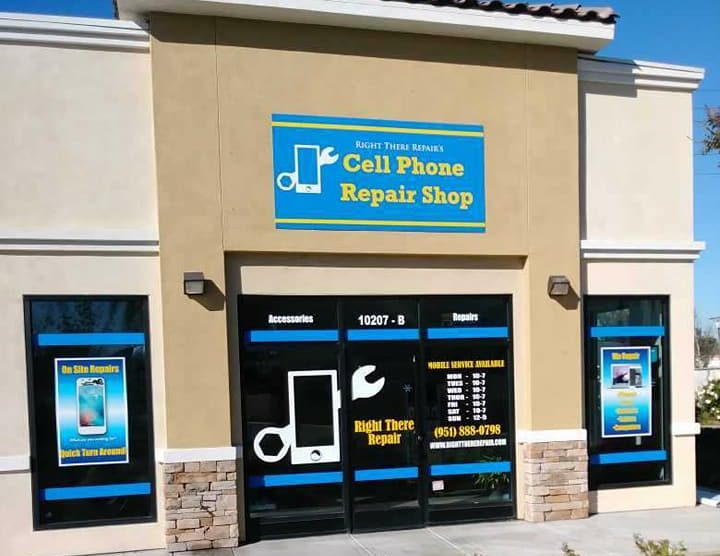 Easily adhered to any storefront, or integrated into a pole sign, pylon sign, or post and panel sign, custom sign panels are versatile, both in use and in design.
Your sign panels can include a lot of information, such as your business name, slogan, logo, contact details, and more. They can also be very simple, with just your business name present.
Whether you desire a full-color, internally-illuminated sign panel that is eye-catching and dynamic, or a simple, clean panel affixed directly to your storefront, we can create everything from small door plaques to large cabinet sign panels.
Monument Signs
Custom crafted to catch attention and add professionalism to any marketplace, durable monument signs are a great way to make an impactful statement about your business, club, community, or organization.
Typically permanent structures, these large, impressive signage elements can be constructed from many different materials, and the signs themselves can be constructed from channel letters, dimensional letters, sign panels, or even affixed with digital message centers. From marble monoliths to modern masterpieces, we combine the perfect elements to deliver a one-of-a-kind monument sign.
Pole Signs & Pylon Signs
Rising high above competing signage to attract maximum visibility, pole signs and pylon signs are an effective tool for generating new customers. Whether you are located near a busy roadway or part of a shopping center, there are a lot of distractions that can make it easy for potential customers to miss your business.
Having towering signage that literally stands above the noise of your competitors helps to set your brand and business apart, making it easier for the customers who need your services to find you. There are many different sizes, types, and methods of display, and our experts ensure you get the right pole sign for your business, needs, and location.
Complete Exterior Signage Provider
Exterior signage for your business facilities tells customers and visitors a lot about what they can expect from you. From dynamic window graphics and displays to brand-building logo signage and permanent building signs, Las Vegas Sign Company is the Las Vegas outdoor sign company you can rely on to deliver high-quality, affordable, and long-lasting sign elements.
We deliver both permanent and temporary signage, from channel letters to flag signs, even vehicle wraps and graphics to ensure your branding is easily seen and consistently marketed across all channels.
If you need an entire range of cohesive exterior signs and graphics to update your storefront, rebrand your current facilities, or even launch a new business, we have the tools, resources, and knowledge to deliver a successful storefront.
Our outdoor sign products include:
Looking for something else? As full-service Las Vegas, NV outdoor signage experts, we create custom signs and graphics for any business and any use. Reach out to our signage professionals for friendly, expert advice.
Full-Service Exterior Sign Company
As a Las Vegas outdoor sign manufacturer, we pay careful attention to details, and it is evident in the quality of our finished product when compared to similar signage produced by our competitors.
From your initial exterior signage consultation to the final professional finishing, we ensure that your project is handled with durability, longevity, and professionalism in mind. We understand that the sign that you display reflects who you are as an organization, which is why we make sure extra attention is paid to the details that keep your signage looking great for longer.
If you know exactly what type of signage you want for your business, or if you would like expert recommendations from a signage professional, our outdoor sign specialists are here for you.
Free Outdoor Sign Consultation
Your Las Vegas outdoor sign company, we provide high-quality exterior signage that outperforms and outlasts the competition.
If you want an eye-catching, traffic-stopping storefront that customers simply can't resist, then dynamic, durable, and custom signs by Las Vegas Sign Company are the obvious choice.
Call Las Vegas Sign Company at (702) 903-1108 for a Free Consultation with an Exterior Sign Specialist!