Summerlin South Menu Boards
View Sign Gallery
Any business offering food products or services will benefit from using menu boards displayed outside or inside their facilities. Not only do they show what you are offering, but it's a great way for people to get to know your brand and invite people to check your food store.
Also, they can motivate your potential customers to make quick decisions once they see your menu board. This improves their customer experience and adds revenue to your business in a short span of time. To give your business a boost, you need menu boards that would match your needs.
If you need Summerlin South menu boards for your business, Las Vegas Sign Company is the perfect partner for the job. Our team guarantees that our signs meet every client requirement and they won't cost a lot of money to maintain or purchase. We assure you that the menu boards we create are a good investment that will benefit your business.
Call Las Vegas Sign Company at (702) 903-1108 for your Free Consultation!
Updatable Menu Boards
At Las Vegas Sign Company, we offer all types of menu boards which can be updated, whether you want a write-on menu board or a digital type. We can check your industry or business and recommend the best menu boards that will catch your target market's attention. We even do site checks to determine where these signs can be strategically placed. Your brand will definitely be represented as the menu boards give an added appeal to your customers.
Cost-Efficient Menu Board Options
Las Vegas Sign Company is known as one of the best full-service Summerlin South sign companies. So if you want affordable menu boards for your business, we can help you out. For other sign necessities, we can also do other types of business signage such as indoor signs, storefront signs, awning signs, dimensional signs, etc.
We can use vinyl, corrugated plastic, aluminum, and acrylic to make your ideal and affordable signage. They are also reliable when it comes to withstanding harsh weather conditions, plus they don't fade easily. We can also guide you through the available options and make sure that your budget is taken into account. We can even help you maintain them and do repair work if any issues will occur.
Dynamic Digital Menu Boards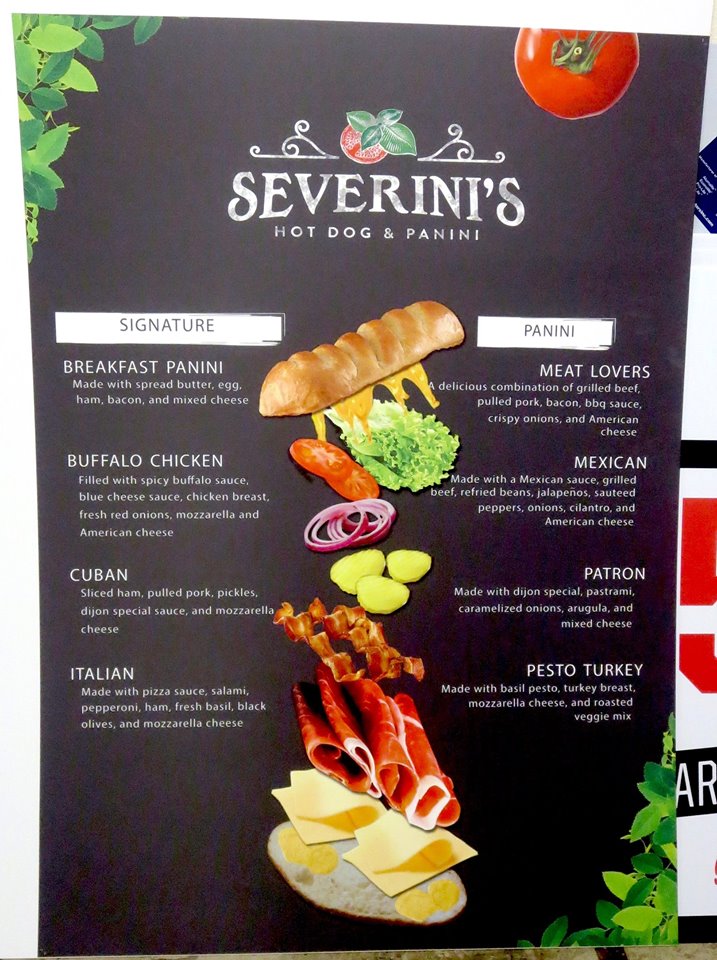 If you want to catch the attention of your chosen audience through a digital option, electronic signs are the way to go. While traditional menu boards can also get the same attention, you will have to keep updating them to match your latest promotions. Doing so may put a dent in your budget and make you unable to keep up with the things you want people to know about your offerings.
With dynamic digital menu boards, you can easily update your content and use multimedia to support your message. This also gives customers an interactive experience that will help them enjoy what you have to offer. At Las Vegas Sign Company, we offer a dynamic menu board that you can update anytime you want and personalize to showcase your brand.
Full-Service Sign Company
Since we started in the sign-making industry, Las Vegas Sign Company has always been committed to providing clients with high-quality and affordable custom business signs that will reflect any business brand, message, and budget.
For our Summerlin South menu boards, we have a solid system in place that will allow us to put every element you need for your signage. Our sign experts will sit down with you to guide you through the process, and no matter what kind of sign you want us to make, we are ready to deliver.
Free Menu Board Consultation
If you need a Summerlin South, NV sign company that can make the best menu boards for your business, you can contact Las Vegas Sign Company.
Our Summerlin South menu boards for your business will reflect your brand, and if you are still undecided, our experts can guide you through all the options available so that you would know what is possible and fitting for your business goals.
Call Las Vegas Sign Company at (702) 903-1108 for your Free Consultation!