Nellis AFB Custom Signs
View Custom Sign Gallery
Nothing enhances the uniqueness of your brand, promotes your hottest goods and services, and assists your visitors, customers, and employees like engaging and perfectly branded custom signs by Las Vegas Sign Company!
Our local Nellis AFB custom signage professionals create specialty sign and graphic elements based upon your brand standards and in accordance with your unique, one-of-a-kind sign design ideas. As a full-service sign company dedicated to delivering quality, we provide attractive custom signage products of all types that are built to reflect the longevity of your brand. We produce custom vehicle wraps, product displays, window graphics, and vinyl graphics for your company, group, or organization, and truly take joy in generating engaging custom signs and graphics that positively impact a business's profits.
Having a sign skillfully manufactured is easily one of the most beneficial business investments. Custom signage enables you to professionally promote your business personality, effectively capturing the awareness of new customers and clients and persuading them to interact with your company.
Call Las Vegas Sign Company today at (702) 903-1108 for your Free Consultation!
Stand Out With Unique Signage
Make your facilities distinctive from other local businesses, your competition, and all of the other distractions in your potential shoppers' lives with engaging, enticing custom signage products! Las Vegas Sign Company is your developer of high-value, enticing custom made signage that supports your company goals by manufacturing an interesting and inviting business facility.




Las Vegas Sign Company is inspired by your one-of-a-kind vision to deliver functional signs and graphics that promote your business and brand. Our creative sign and graphic designers are skilled at interpreting your specific concepts and using them as inspiration for a physical signage design concept. Regardless of the specific signage type you need, we create the right signs for you, from custom business storefront signs to branded car wraps, lobby logo signs, and individualized promotional signs and graphics for indoor or outdoor use. Whatever your signage thoughts, decide upon Las Vegas Sign Company to construct them for you!
Designed For Your Brand & Business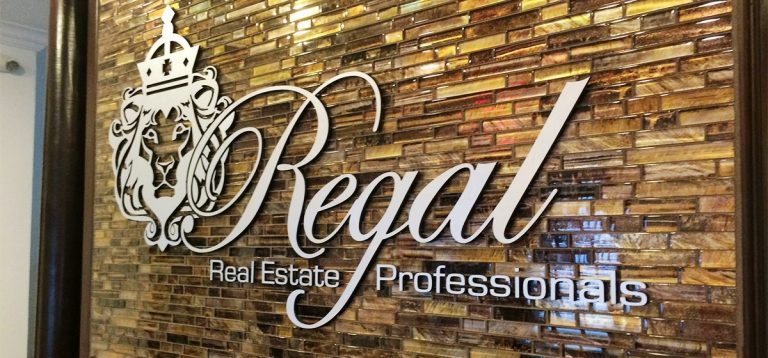 Professional sign customization essentially removes competitor brand confusion and presents you as the experts in your market. Personalized, branded custom signage helps control the public's professional opinion of your services, offering, products, and business as a full package. When you use branded custom signage that perfectly complements all of your promotional and branding efforts, you're boosting both your brand visibility together with the level of expertise that your customers can expect from you. For any sign and graphic needs or preferred customization level, Las Vegas Sign Company is your trusted local partner for enticing personalized signage elements.
If you're a recently opened or newly acquired business or a large corporation, Las Vegas Sign Company will conceptualize and produce personalized solutions for your brand signage specifications. We will offer endless possibilities for utilizing customized signs and graphics to support your business development and success. Our team of specialists suggests specific designs, materials, and products that will deliver a positive and lasting impression on both your existing and new customers.
Our custom specialty signs include:
All our commercial signage products are completely custom created, suited to the branding, technical specs, budget, and goals of our client's business and brand. Our talented team has the ability, experience, and knowledge to deliver the perfect signs and graphics for your needs. Branded signage is an innovative method for showcasing your brand personality. We design, fabricate, and finish the traffic-stopping, effective signage elements you need for brand visibility.
Our Custom Sign Process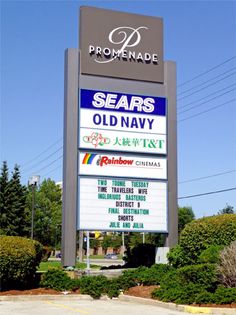 Custom signs, wraps, graphics, and lettering tell the general public who your brand is and tell them about your unique product offerings. Our Nellis AFB, NV custom signage design experts will assist you by providing experienced suggestions and attractive sign designs that will best suit your business. Our experts will talk to you about your expectations and ideas, provide imaginative suggestions, and we start to conceptualize a custom signage plan and individual signage elements. We then produce a digital custom signage sample to review, adjust, and approve.
As soon as your final design is as you desire it to be, our reliable sign production team craft all sign and graphic elements.
Your commercial signage supplier, our dedicated staff delivers durable, eye-catching signage products that meet your needs exactly.
Free Custom Signs Consultation
At Las Vegas Sign Company, we deliver the experienced assistance and technical skills necessary to create the custom signs that highlight the best and most important aspects of your brand, business, and products.

Regardless of whether you are working with a design already or support with conceptualization and design, our Nellis AFB custom sign experts will support you completely. Las Vegas Sign Company is ready to become your local supplier of impactful, brand-cohesive custom signs that bring in increases in both new business visitors and exposure for your business.
Call Las Vegas Sign Company at (702) 903-1108 for your Free Consultation with a Custom Sign Specialist!