Las Vegas LED Signs
View Sign Gallery
https://www.lasvegassigncompany.net/coronavirus-signage/Opening up a business in Vegas almost always means that you have several competitors to think about. To stay ahead of the competition, it's best to utilize every advertising opportunity that you can have. Our Las Vegas LED signs are an effective tool for maximum visibility and brand reinforcement.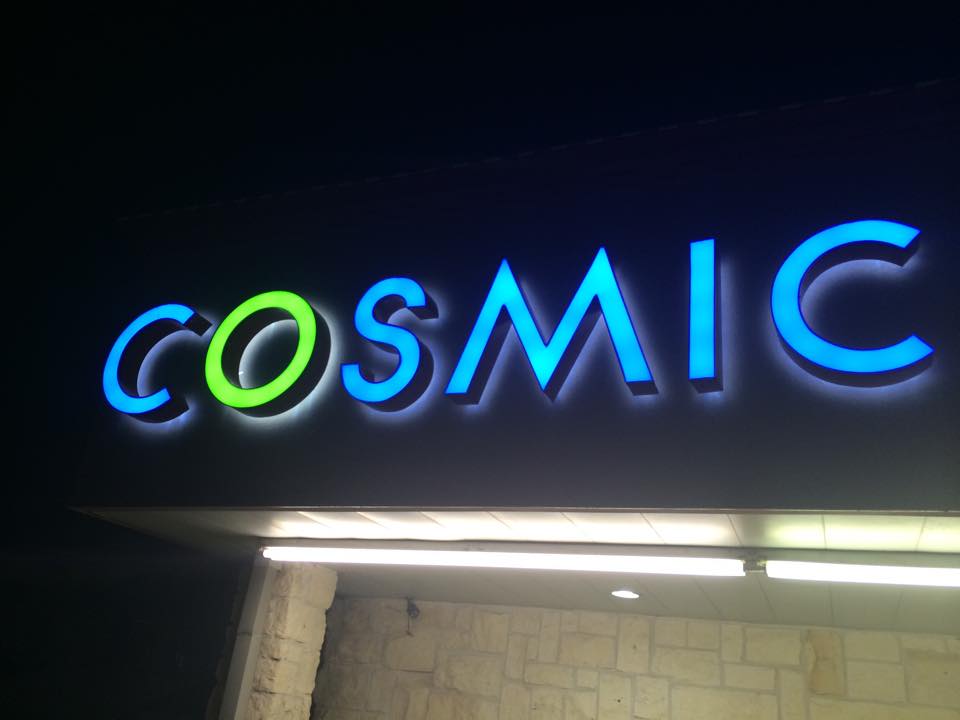 Las Vegas Sign Company has long been a leading name in manufacturing and designing LED signs for various businesses. We have served various companies in different industries, proving that LED displays are beneficial for just about any type of business and organization.
Whether you are a budding entrepreneur or a seasoned business owner, it's easy to see how LED signs can dramatically improve your bottom line. Running on low energy yet emitting highly visible colors, these signs will keep your business visible no matter the amount of light outside. More importantly, they cost way less than other lighted signs.
From LED backlighting to customizable LED displays, our sign experts can always provide you with signage that reflects your brand and highlights your business offers—all at a price you can afford!
Call Las Vegas Sign Company at (702) 903-1108 for your Free Consultation with a Las Vegas LED Sign expert!
Indoor LED Signs
Without a doubt, LED lighting is effective for outdoor signs. It will allow your potential customers to easily find your business, whether it's day or night. What a lot of business owners often forget, however, is that indoor LED signs are also important to generate more sales and give people an amazing customer experience.
Retail stores, for instance, can use LED signage to encourage impulse sales with an attractive, full-color display that highlights their best products. Movie theatres, on the other hand, can effectively guide their customers with LED displays that show what movies are showing in their various cinemas at different times.
Indoor LED signs are also used to indicate the order and pick-up counters and give clear exit and bathroom directions. All these and more can be done with standard signage lettering backed with LED lighting or with the more modern LED displays that you can modify with different messages and designs anytime you want.

Programmable LED Message Centers
Constantly changing your signage to accommodate another advertising or corporate message can be inconvenient and costly. As your trusted local business sign provider, Las Vegas Sign Company offers Las Vegas LED signs that can be modified anytime you want without physically replacing them.
With programmable LED message boards, you only have to use simple computer software to update the details on your signage whenever you need to. This is particularly helpful for gas stations, movie theatres, and other establishments whose offerings and prices constantly change. We also offer full animation LED display boards that guarantee maximum attraction, gaining you more foot traffic and eventually increasing your average ticket.
Our programmable LED message centers are available in different sizes and screen resolutions. You can also choose whether you want them outdoors or within your establishment. Indoor LED displays can be particularly useful for companies in providing real-time information that is essential for upholding safety, promoting work efficiency, and even celebrating company milestones and anniversaries.
Full-Service Lighted Sign Company
Las Vegas Sign Company is a one-stop lighted sign company with in-house designers and engineers to ensure a flawless job. All your Las Vegas LED signs will be designed, manufactured, and perfected in our shop. This will let you monitor every progress we make and help us maintain the premium quality we put into every signage that we provide.
Whether you run a small coffee shop or manage an established company, our team of sign experts can give you the perfect LED sign to match your marketing and messaging needs. We have free consultations that we dedicate to learning about your business and understanding your goals. Once we get a hold of all necessary information—location, target market, surrounding competitors, traffic, budget, etc.—we can proceed to make signage plans that you will have to approve.
Regardless of your budget and goals, we assure you that we will give you a product that is both effective and cost-efficient. We even will guide you on how to properly operate your LED signs.
Even better, whenever you need support for maintenance and operational concerns after we finish the job, our team is still only a call away!
Free LED Sign Consultation
LED signs from Las Vegas Sign Company are not only energy- and cost-efficient. They are also durable, versatile, and easy to work with. More importantly, they are highly visible at night and stay clear even in broad daylight. All these can give your business a significant advantage over your competitors.
If you want to make the most out of your marketing budget and opportunities, go for the best Las Vegas, NV LED signs from Las Vegas Sign Company. Let us help you design your ideal signage and realize it with top-grade materials that will leave a great impression.
Catch your target market's attention with creative LED displays, and get ready to see your sales boost in just a few days!
Call Las Vegas Sign Company at (702) 903-1108 for your Free Consultation with a Las Vegas LED Sign expert!